Agile Career Shift: Your Roadmap to Professional Success
Transform Your Career in Just 12 Weeks!
Are you between the jobs? Or maybe you are looking to pivot into a fulfilling IT role but don't know where to start.
Look no further! Our Agile Career Shift webinar is tailored to equip you with essential skills in personal growth, job searching, and interview passing, alongside mastermind sessions for personalized Q&A.
Unlock the key to self-improvement and take control of your destiny.
Know the tricks of the trade, from writing resumes to leveraging LinkedIn.
Be prepared for any interview scenario you may encounter.
Get personalized solutions to your unique career challenges.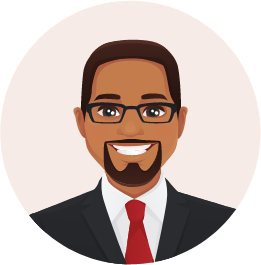 Career changers looking to break into IT
Job seekers wanting to master interview skills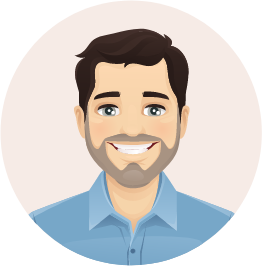 Anyone interested in personal growth and development
Moving from Child to Adult – Make informed decisions and take control of your career.
Understanding IT Roles – What are your career options?
Mastermind Q&A – Answering all your questions.
Ideal Life Vision & Goals – Map out your career journey.
Your Resume Matters – How to make it impressive.
Mastermind Q&A – Get answers to your personal cases.
Week 3 - Proactivity & Writing Skills
Embrace a Positive Mindset – A proactive attitude can change everything.
Resume and Cover Letters – A guide to effective writing.
Mastermind Q&A – Solve your career puzzles.
Guided by industry expertise and a passion for holistic growth, Alexsei and Polina are your dedicated mentors for this transformative journey. Lean on their wisdom, experience, and unique insights as you navigate the path to IT success.
Proven track record in leadership, change management, sales, soft skills, self-management transformations for:
I fuel ambitious leaders and managers with the tools for transformative change, driving individual growth, and fortifying organizations for success. As a Leadership META Coach PCC ICF, Soft Skills Trainer, and Business Consultant with a Master's in Psychology, I bring over 20 years of experience in people development. With expertise as a Spiral Dynamics practitioner and a proven track record, I've guided 18,700 employees, including 4,000 managers, in leadership, change management, sales, and self-management transformations. As an entrepreneur and certified coach, I specialize in equipping ambitious leaders and managers with the tools for transformative change, driving individual growth, and fortifying organizations for success.
I have over 15 years of experience in various roles in IT including Google, Apple, Microsoft and start-up, working across different domains, providing strategic leadership and managing teams. I currently lead a TPM team in Google Cloud. A big part of my job has always been hiring and developing talent. I reviewed hundreds of resumes and performed many interviews and hired many amazing people. I also successfully interviewed for many top positions in IT. My passion is to share what I've learned and help others succeed. 
"This webinar transformed my approach to job hunting. I landed my dream job within two months!"
"The personal growth sessions are life-changing. They helped me overcome my limiting beliefs."
Choose a convenient slot for you from our calendar and discuss your career aspirations, needs, and any questions you may have about the webinar.
Get tailored advice based on your unique career path.
Dive deeper into what the webinar entails and how it can benefit you.
Pick a time that fits your schedule.
For more information, feel free to reach us at: